Join us for these and other fun events:
Christmas Toys and Food Boxes, Easter Baskets, Fundraising 5K Run, and other opportunities!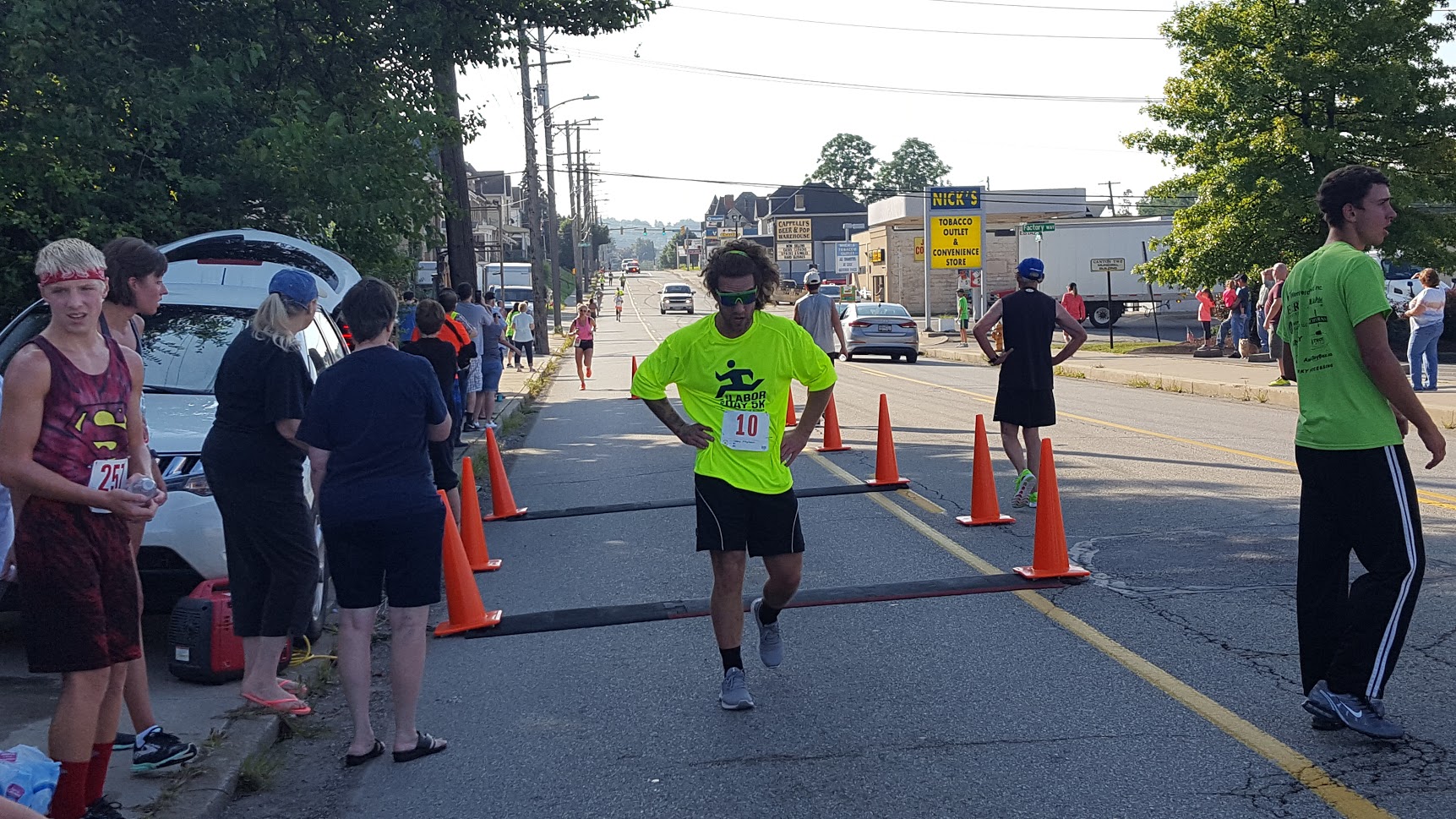 Fundraising 5K Run
September 6, 2021 @ 5:00 am

-

7:00 am
The 39th annual Labor Day 5K Classic is the fastest 5k race in Western Pennsylvania. Hundreds of personal records have been set on this course. The course is a point-to-point course beginning at the Stone Pavilion in Washington Park and follows the streets of Washington, PA to finish near the Alpine Club Lanes building at 735 Jefferson Avenue. The course has a net elevation drop of over 350 feet start to finish and will be electronically chip-timed.
The race will held in accordance with CDC guidelines in effect the day of the race.
There are many age groups for both runners and walkers, and additionally there are two categories of weight groups:
Age groups for runners (male and female):
Age 11 and under, 12-15- 16-24, 25-29, 30-34, 35-39, 40-44, 45-49, 50-54, 55-59, 60-69, 70+
Weight classes (runners only):
Cruiser (190-210), Heavyweight (211+) (weigh-in prior to start)
Age groups for walkers (male and female):
12 and under, 13-19, 20-29, 30-39, 40-49, 50-59, 60+
Shirts guaranteed to all who pre-register by 8/29/2020



Share This Post